Partners
Partners in Early Childhood Education
The Business Technical Assistance Program (BTAP) joins the statewide system of partners for child care. The partners below ensure child care businesses can access trusted resources. Together we will sustain and increase quality care in Vermont. The Resource Map and the list both include links.
---

Building Bright Futures (BBF) is Vermont's Early Childhood State Advisory Council charged under Vermont Title 33, Chapter 46 and the federal HeadStart Act to advise the Governor and Legislature on the status of children in the prenatal period through age 8 and their families. BBF convenes partners through:
---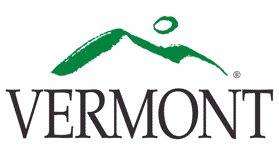 Vermont Department for Children and Families (DCF)
DCF's mission is to foster the healthy development, safety, well-being, and self-sufficiency of Vermonters. We provide benefits, services, and supports to some 200,000 Vermonters every year, including children, youth, families, older Vermonters, and people with disabilities.
Child Development Division (CDD)
CDD strives to improve the well-being of Vermont's children.  We do this by working in partnership with families, early childhood and afterschool program staff, community members, and state and federal entities to increase statewide, client-centered access to developmentally-appropriate and equitable child development services.
Vermont Agency of Education (AOE)
The Agency of Education implements state and federal laws, policies, and regulations to ensure all Vermont learners have equitable access to high-quality learning opportunities.
Department of Health (VDH)
Vermont Department of Health works to improve and protect the health of Vermonters.
---

Northern Lights is the hub of the professional development system for early childhood and after school professionals.
---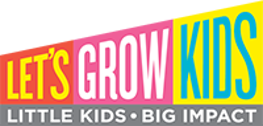 Let's Grow Kids is a nonprofit organization on a mission to ensure affordable access to quality child care for allVermont families by 2025. With nearly 40,000 supporters, Let's Grow Kids is empowering Vermonters to advocate for sustainable child care policy change.
---

Business and Technical Assistance Program(BTAP) for child care entrepreneurs. BTAP addresses the business and finance needs of child care programs and growing the supply and sustainability of excellent child care.
---

Vermont Early Childhood Alliance (VECAA) is a statewide coalition of early childhood professionals and providers, parents, and employers working together to improve public policies that impact young children on issues of health, safety, food security, economic security, and early care and education.
---

Vermont Association for the Education of Young Children (VtAEYC) is a membership organization which provides resources and advocates for policies that move early childhood education forward now and for the future. VtAEYC advances equity and excellence in early childhood education.
---

The Vermont Child Care Providers Association (VCCPA) is a non-profit, professional organization offering peer support for Vermont's child care providers.
---

Vermont Afterschool is a statewide nonprofit dedicated to ensuring that the children and youth in every Vermont community are able to benefit from the power of afterschool, summer learning, and third space programs during the out-of-school time hours.
---
A login account gives you access to all these great resources and more everything.